BILL MCKOY FOR MAYOR 2018
The Honorable William C. McKoy
3rd Ward Councilman and City Council President (2000-present)
Bill McKoy has been serving the City of Paterson for more than 2 decades. A graduate of Kennedy High School, Bill spent 20 years in the telecommunications industry before leaving to fully dedicate himself to public service. Bill was elected as a Councilman in May 2000 and has since been re-elected five (5) times. Currently the longest serving Councilman, Bill has been entrusted by his fellow council members to serve six (6) times as Council President. Bill has previously served on the Paterson Board of Education including a stint as Board President.
While working in the telecommunications industry, Bill worked with the National Exchange Carrier Association (NECA). While at NECA, he managed the development of the FCC's E-Rate program, a school library discount program. The Paterson School District later received the largest E-Rate award in the country, enabling Paterson to create one of the country's largest In-District Wide-Area-Network programs. Aside from his service to the people of Paterson, Bill is the Chief Auditor for the Early Childhood Department of the Jersey City Public School District. Bill is a husband, father, and a community leader. He serves as President of the Board of Trustees and an Associate Minister of the Church of Jesus Christ, Past President of Consortium of Information and Telecommunications Executives (CITE) Past President Council of Action for Minority Professionals (CAMP), among many other roles/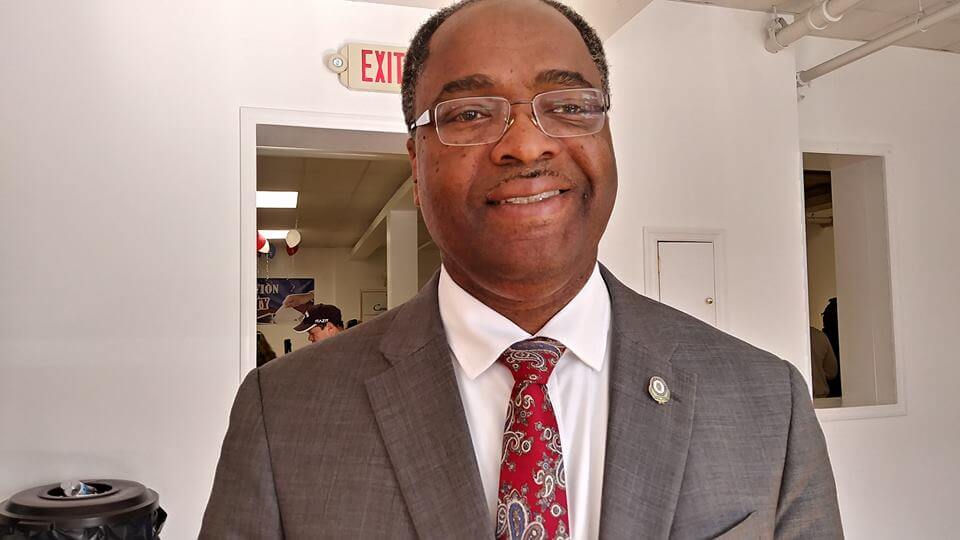 BILL MCKOY PARA EL ALCALDE 2018

El Honorable William C. McKoy

Concejal del 3er Distrito y Presidente del Concejo Municipal (2000-presente)

Bill McKoy ha estado sirviendo a la ciudad de Paterson por más de 2 décadas.
Graduado de Kennedy High School, Bill pasó 20 años en la industria de las telecomunicaciones antes de partir para dedicarse por completo al servicio público.
Bill fue elegido como concejal en mayo de 2000 y desde entonces ha sido reelegido cinco (5) veces.
Actualmente el Concejal que más tiempo lleva en el cargo, Bill ha sido confiado por sus compañeros miembros del consejo para servir seis (6) veces como Presidente del Consejo.
Bill ha servido previamente en la Junta de Educación de Paterson, incluyendo un período como Presidente de la Junta.

Mientras trabajaba en la industria de las telecomunicaciones, Bill trabajó con la National Exchange Carrier Association (NECA).
Mientras estuvo en NECA, administró el desarrollo del programa E-Rate de la FCC, un programa de descuento para la biblioteca escolar.
El Distrito Escolar de Paterson recibió más tarde el premio E-Rate más grande del país, lo que permitió a Paterson crear uno de los programas de redes de área amplia más grandes del país.
Además de su servicio a la gente de Paterson, Bill es el Auditor Jefe del Departamento de Infancia Temprana del Distrito Escolar Público de Jersey City.
Bill es un esposo, padre y líder de la comunidad.
Se desempeña como presidente de la Junta de Síndicos y un ministro asociado de la Iglesia de Jesucristo, ex presidente del Consorcio de Ejecutivos de Información y Telecomunicaciones (CITE), presidente anterior del Consejo de Acción para Profesionales Minoritarios (CAMP), entre muchos otros role