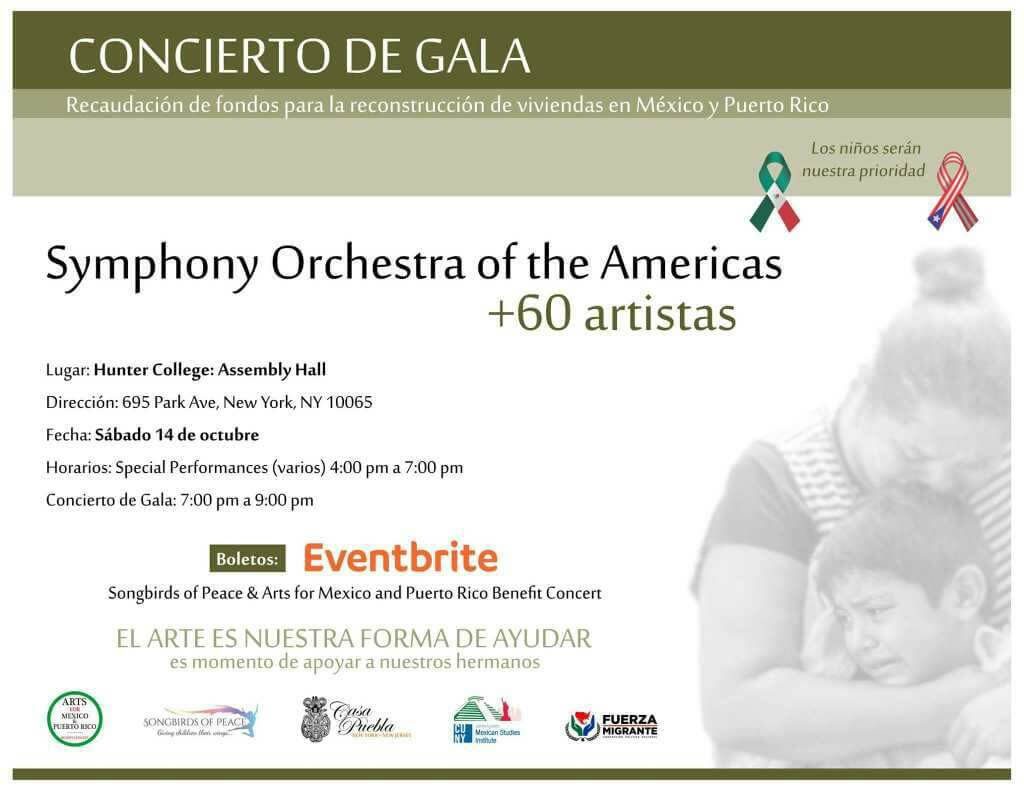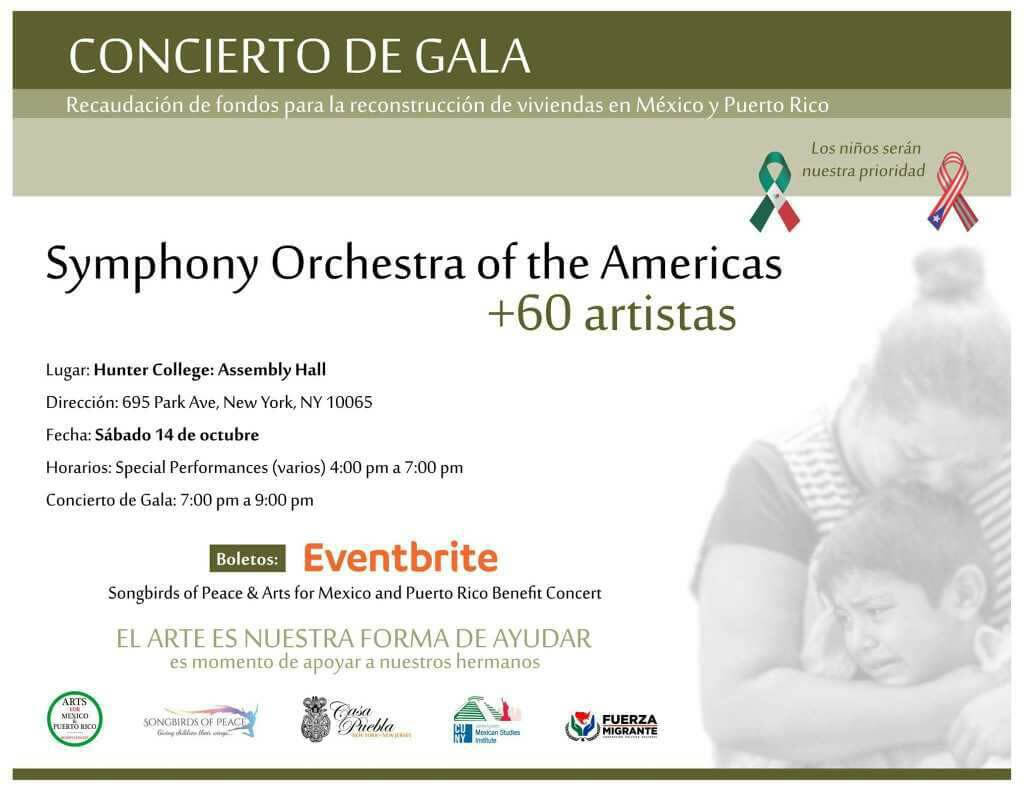 The Benefit Concert will be split into 3 sections. Each ticket holder is welcomed to all or can come to the section of their choice. Please come at the beginning of the section you would like to attend.
4:00pm – 5:30pm : Opening Performance: Featuring mariachi band, jazz singers, pianists, and classical singers.
5:30pm- 6:45pm : Early Evening Performance: Featuring Various classical singers accompanied by piano.
7:00pm- 9:00pm : Evening Gala: Featuring Symphony Orchestra of the America's, great opera stars accompanied by the Symphonic Orchestra, and latin melodies.
Location
Hunter College: Assembly Hall
Entrance on 69th Street
In between Lexington Ave. and Park Ave.
New York, NY 10065